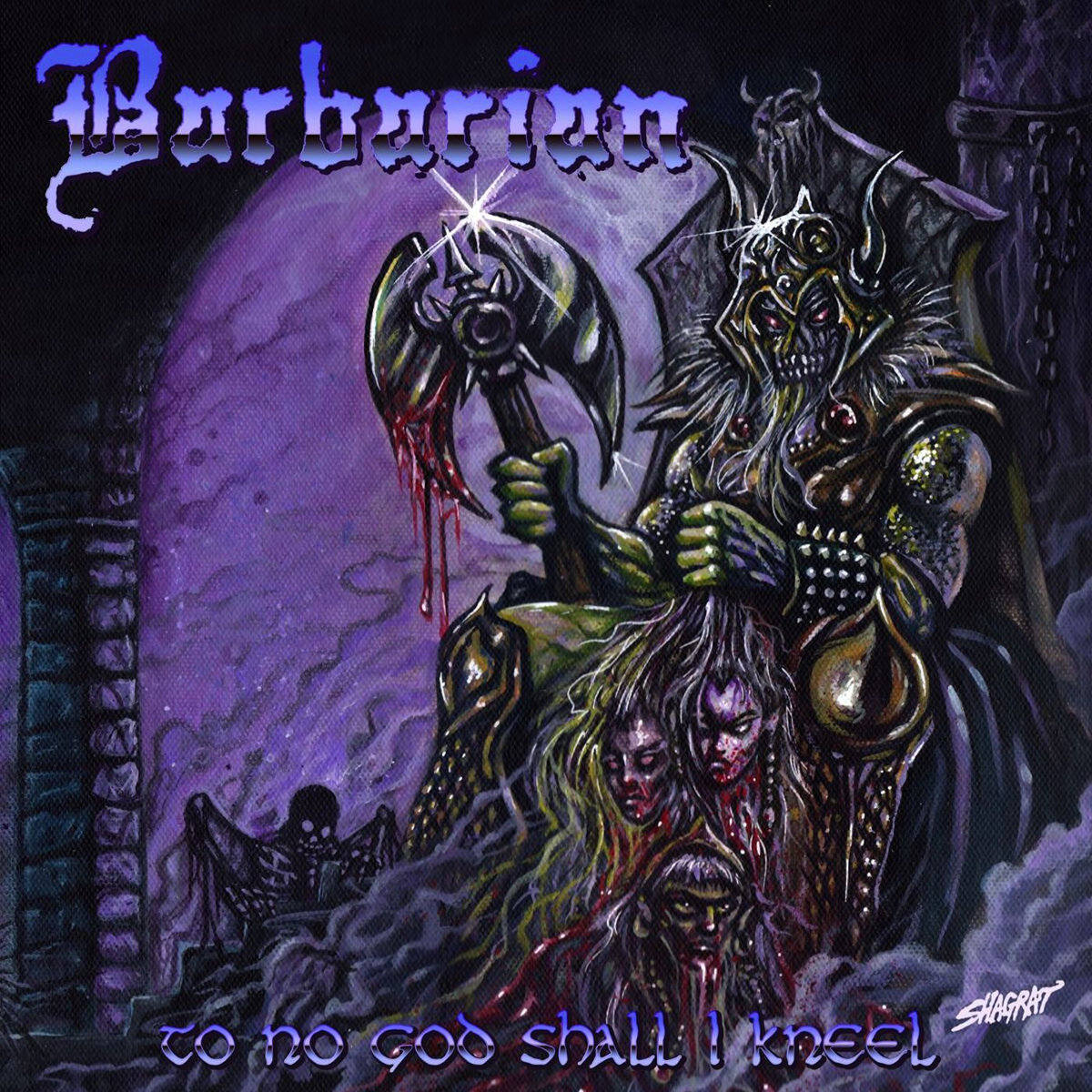 La formation italienne Barbarian (Speed/Thrash/Black Metal) a annoncé la sortie de son quatrième album qui succédera à Cult Of The Empty Grave sorti en 2016. Ce nouvel album intitulé To No God Shall I Kneel, sortira le 7 juin prochain aux formats CD, vinyle, cassette et digital via Hells Headbangers Records.
L'artwork de l'album a été réalisé par Shagrat de Acid Witch.
Découvrez ci-dessous un premier extrait de l'album avec le titre "Birth And Death Of Rish'Ah".
Tracklist:
01. Obtuse Metal
02. Birth And Death Of Rish'Ah
03. Hope Annihilator
04. Sheep Shall Obey
05. The Beast Is Unleashed
06. The Old Worship Of Pain
07. To No God Shall I Kneel