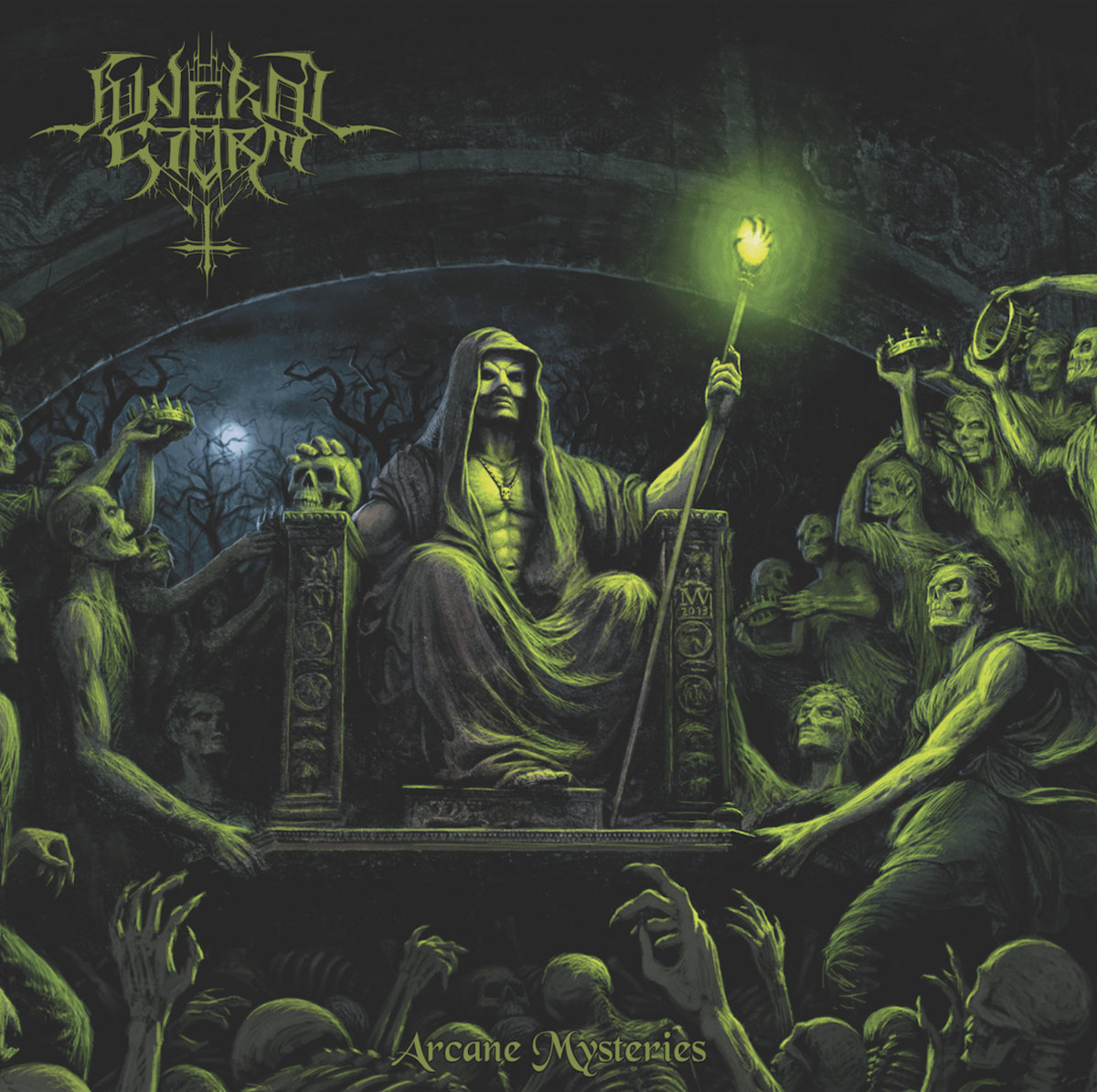 La formation grecque Funeral Storm (Black Metal) a dévoilé un deuxième extrait de son premier album Arcane Mysteries à paraître le 31 mai prochain, aux formats CD et LP, via Hells Headbangers Records.
Après le titre "Origins Of Utter Darkness", découvrez ci-dessous l'éponyme "Funeral Storm".

L'artwork est signé Markus Vesper Art (Attic, Denial Of God, Manilla Road...).
Tracklist:
01. Invocation Of The Great Red Dragon
02. Ego Sum Filius Draconis
03. The Martyr Of The Lake
04. Wandering Through The Abyss
05. Necromancer
06. Necromancer Part 2
07. Funeral Storm
08. The Origin Of Utter Evil
09. From The Great Deep Of The Primordial Waters Of Creation
10. Flowers Of My Youth (Varathron Cover)