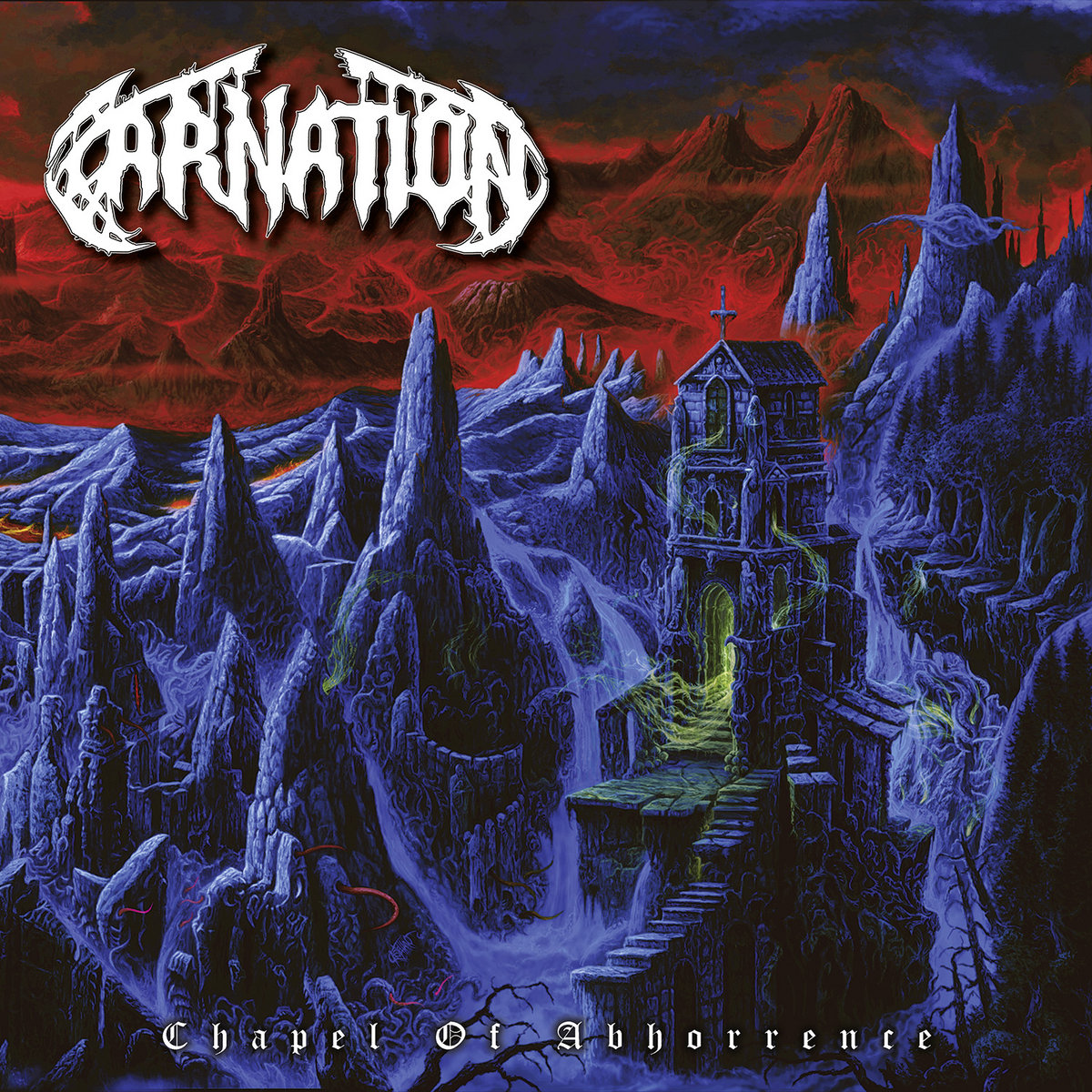 La jeune formation belge Carnation (Death Metal) a mis en ligne un deuxième extrait de son premier album Chapel Of Abhorrence qui sortira le 17 août prochain via Season Of Mist, aux formats CD, LP et digital.
Après le titre éponyme "Chapel Of Abhorrence", découvrez ci-dessous "Hellfire".
L'album a été masterisé par le légendaire Dan Swanö et l'artwork a été réalisé par l'incontournable Juanjo Castellano.
Tracklist:
01. The Whiperer
02. Hellfire
03. Chapel Of Abhorrence
04. The Unconquerable Sun
05. Disciples Of Bloodlust
06. Hatred Unleashed
07. Plaguebreeder
08. Magnum Chaos
09. Sermon Of The Dead
10. Fathomless Depths
11. Power Trip