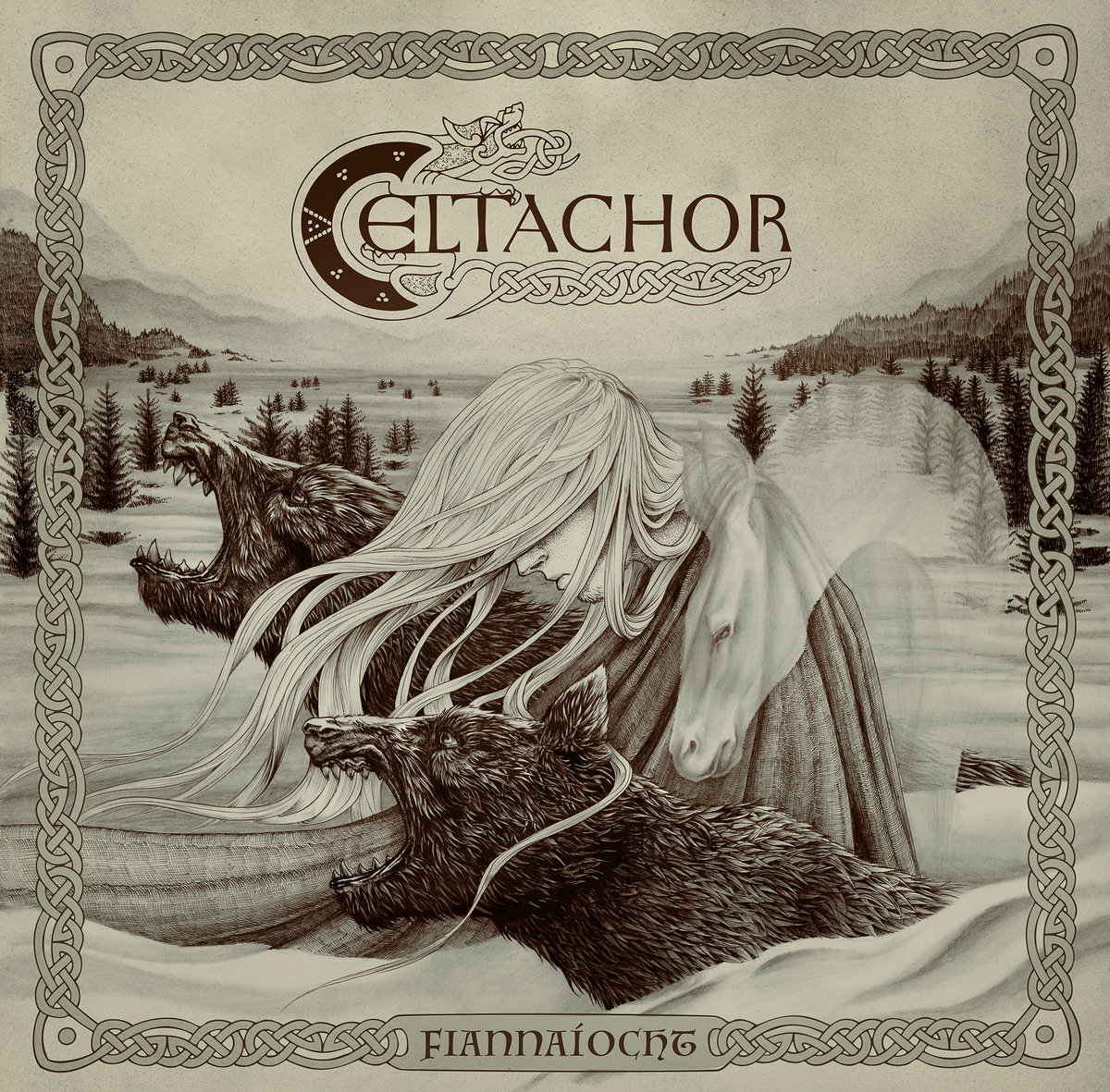 Les irlandais de Celtachor (Folk/Black Metal) viennent de mettre en ligne un premier extrait de leur prochain album Fiannaíocht qui sortira le 20 avril prochain via Trollzorn Records.
Après le titre "Tuiren", découvrez ci-dessous le titre d'ouverture de l'album "Sons Of Morna".
L'album a été enregistré, mixé et masterisé ar Chris Fielding au Skyhammer Studio.
L'artwork de l'album a été réalisé par
Anaïs Chareyre Art.

"Fiannaíocht is the first chapter about Finn of the Fianna: his youth and training with the druid Finegas in the forests of Ireland, the killing of Aillen, the fire breathing terror of the Tuatha dé Danann, the capture of the Cauldron of Plenty, amongst many other of his great feats for the Fianna. He is one of Irish mythologies greatest heroes, and there are many more of his tales to tell..."
Tracklist:
01. Sons Of Morna
02. King Of Tara
03. Tuiren
04. The Search For Sadbh
05. Caoilte
06. Great Ships Came From Over The Waves
07. The Battle On The Shore
08. Tears Of Aoife
09. Cauldron Of Plenty
10. Dubh, Dun Agus Liath