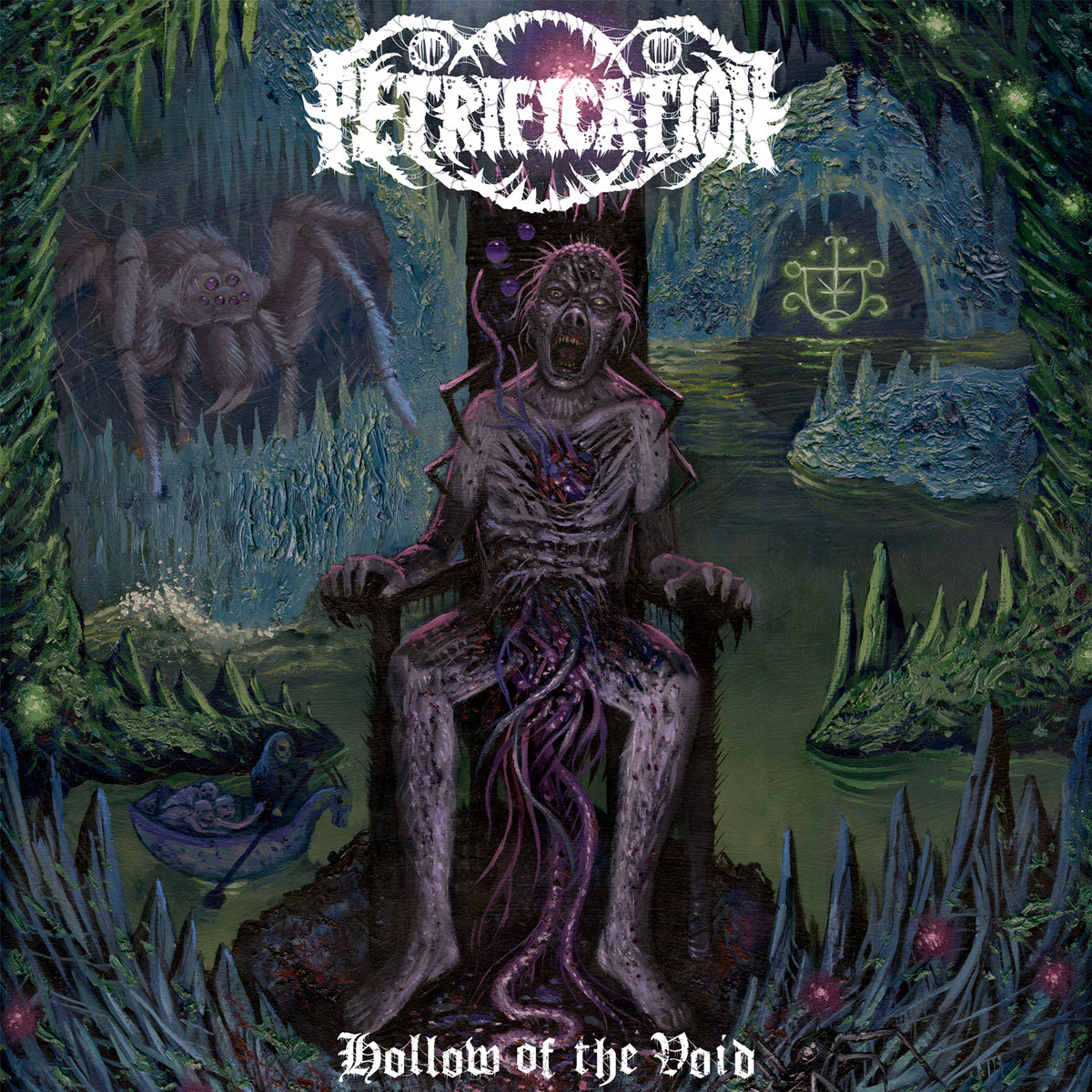 Le saméricains de Petrification (Death Metal) ont mis en ligne un deuxième extrait de leur premier album Hollow Of The Void qui sortira le 23 avril prochain via Memento Mori pour la version CD.
Les versions vinyles et cassettes sortiront quant à elles chez Sentient Ruin Laboratories.
Après le titre éponyme "Hollow Of The Void", découvrez ci-dessous "Arachne Exsanguine".
L'album a été masterisé par Dan Lowdes de Cruciamentum au Resonance Sound Studio et l'
'artwork a été réalisé par Jason Barnett, le vocaliste du groupe.
01. Prelude
02. Arachne Exsanguine
03. Technological Assimilation
04. Summon Horrendous Destruction
08. Stagnation Of Transmigration
09. Desecrators Of Conscious Entropy