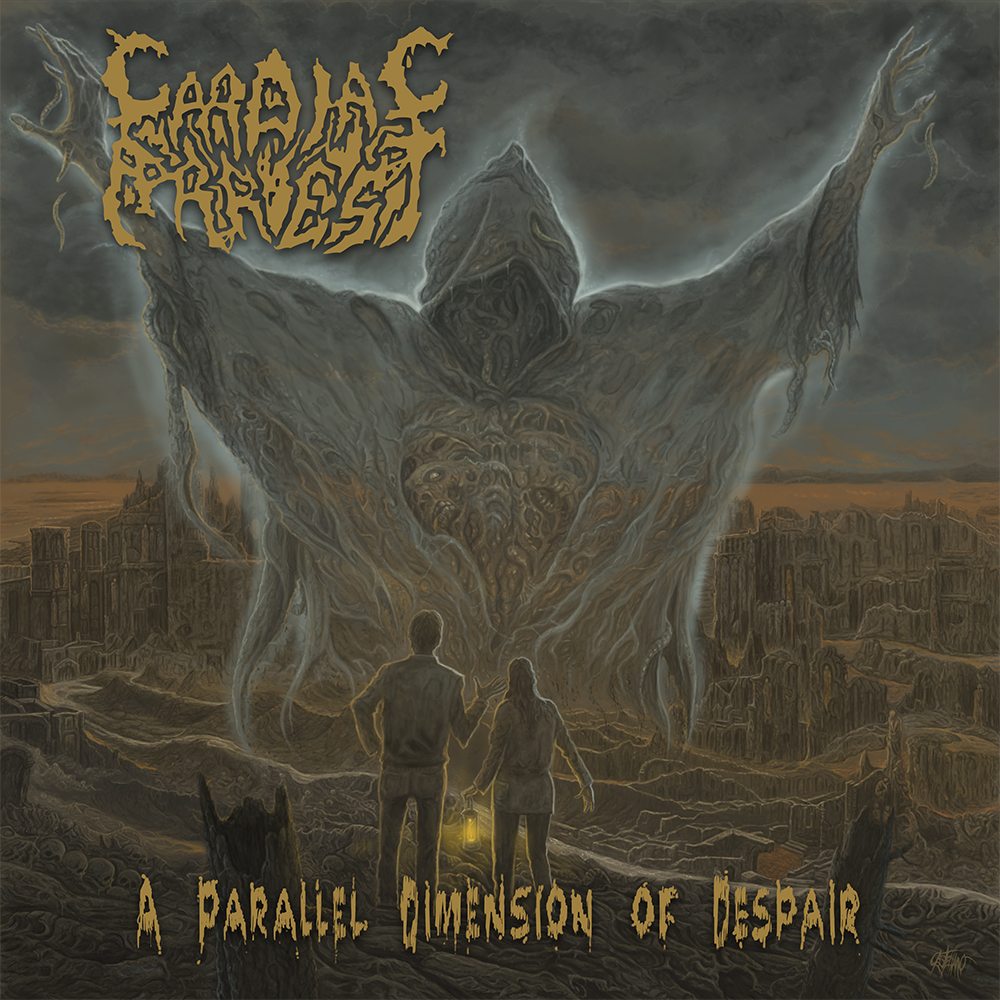 Les américains de Cardiac Arrest (Death Metal) ont mis en ligne un premier extrait de leur nouvel album A Parallel Dimension Of Horror, qui sortira le 23 avril prochain au format CD via Memento Mori.
Après le titre "It Takes Form", découvrez ci-dessous "Become The Pain" .
L'artwork de l'album a été réalisé par l'inévitable Juanjo Castellano (Sorcery, Revel In Flesh, Interment...).L'album a quant à lui été enregistré par Javier Felez (Graveyard) au Moontower Studios.
Tracklist:
02. Become The Pain
03. Unforgiving... Unrelenting
04. When The Teeth Sink In
05. When Murder Is Justified
06. Drudge Demon
07. Rotting Creator
08. It Takes Form
09. This Dark Domain
10. Professional Victim
11. Voices From The Tomb