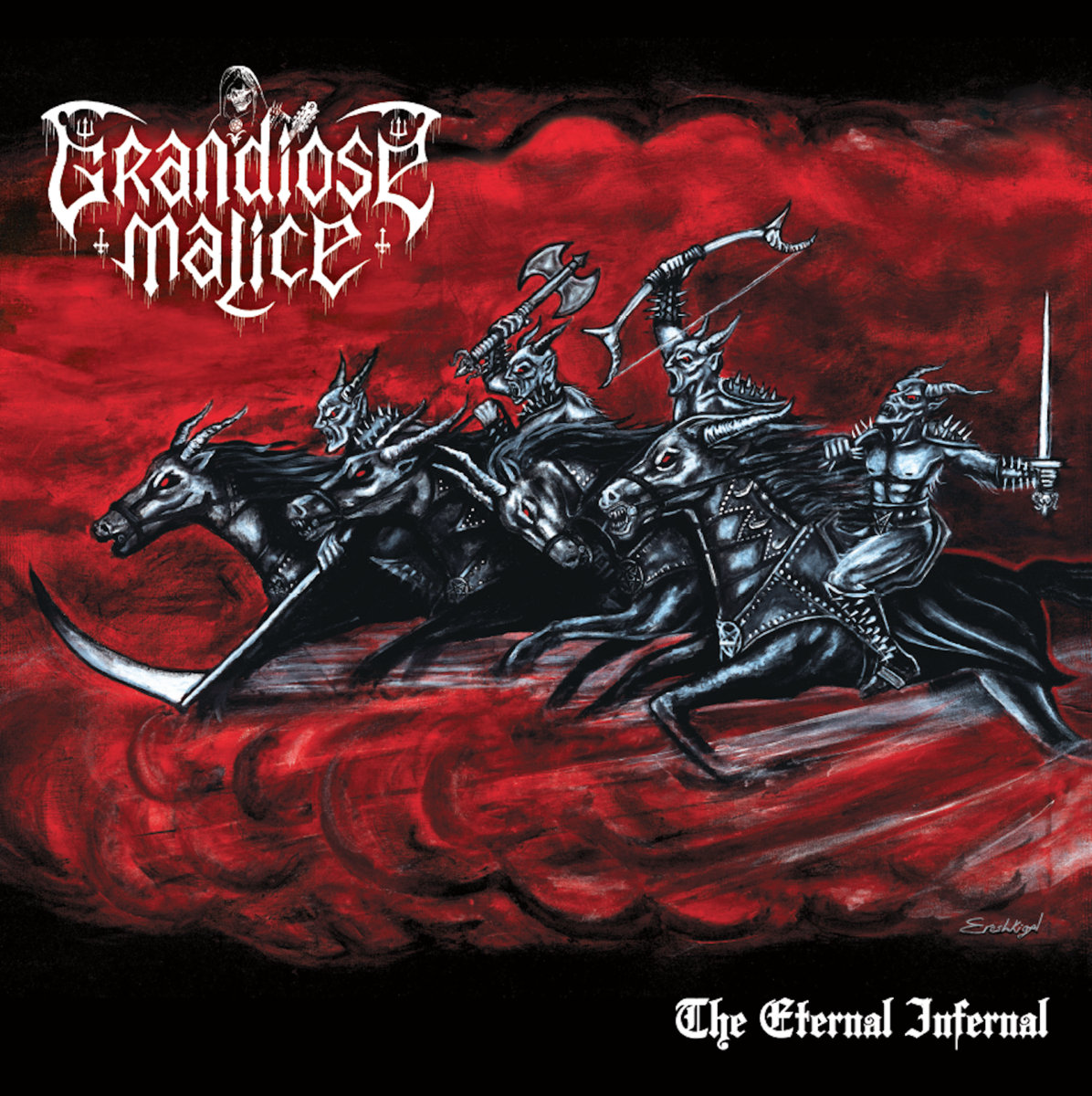 Grandiose Malice (Black/Death Metal), projet solo du défunt fondateur de Black Witchery, Tregenda, verra son unique album The Eternal Infernal sortir le 30 mars prochain via Hell's Headbangers Records, aux formats CD et vinyle.
Cet album enregistré comme démo par Tregenda avant son décès en 2016, avait été envoyé à quelques uns de ses proches. Les mêmes qui après concertations, ont décidés de trouver un label underground pour sortir cet album comme l'aurait souhaité son géniteur.
Ainsi est né The Eternal Infernal...
L'enregistrement a été réalisé entre octobre et décembre 2015 au Cloudy Eye Tavern Studio par Steve Childers (Tregenda) à la guitare et à la basse et Matt Glaser au chant et à la batterie.
Le logo du groupe a été réalisé par le maître Chris Moyen et l'artwork par le talentueux et non moins grand Ereshkigal.
Joshua Freemon (Demonic Christ/Hellgoat) s'est chargé de masteriser cette démo pour en faire un véritable album.
Un premier extrait de cet unique album est en écoute. Découvrez "The Messenger" ci-dessous.
Tracklist:
01. R U Hexperienced?
02. The Messenger
03. The Illusion
04. The Eternal Infernal
05. Bell, Book And Chalice
06. Days Of Our Lies
07. Bone Dance
08. Forgotten / Consequence Of Survival
09. Dull Onion