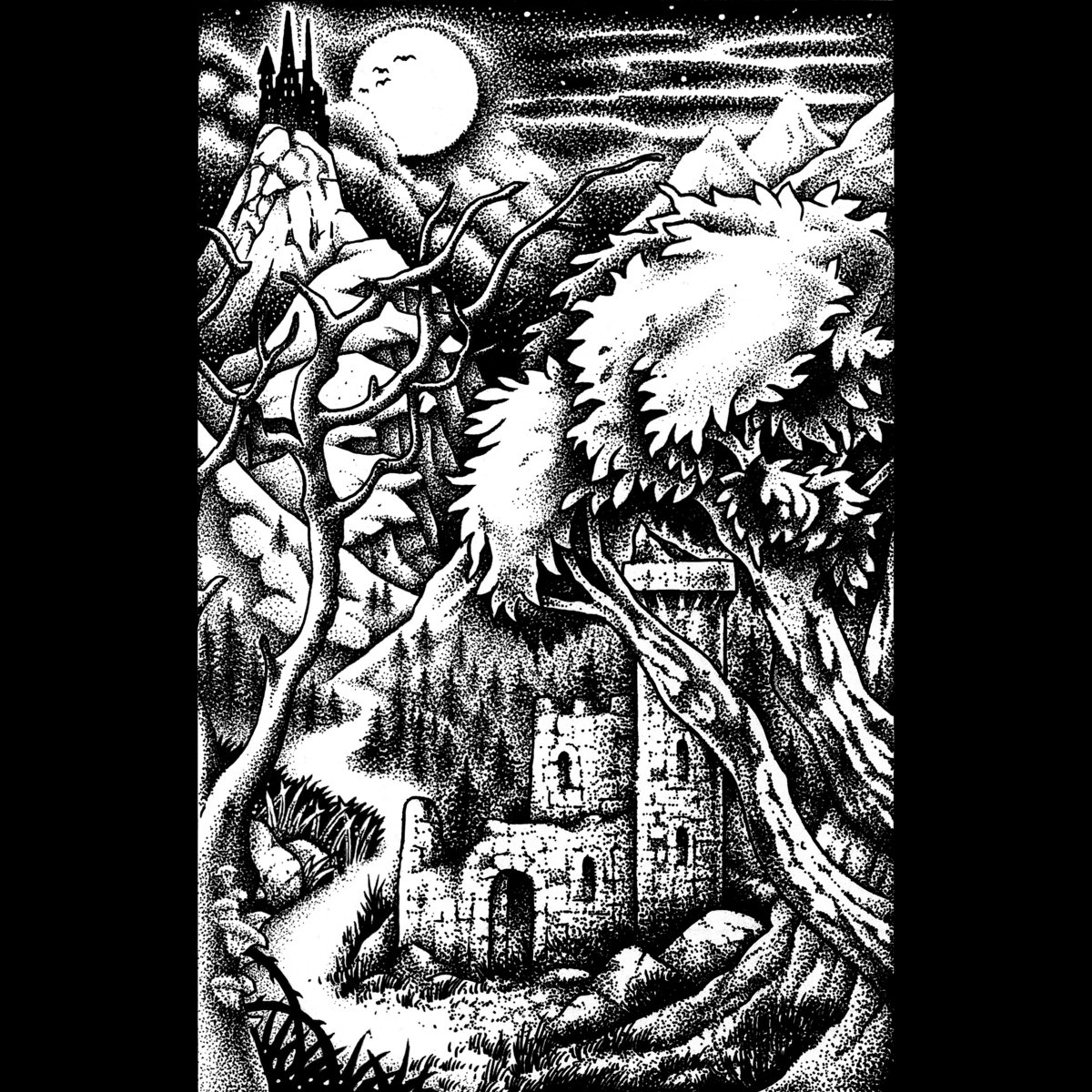 Les deux projets Dungeon Synth Catacombs Enshadowed et Bastard Sword s'unissent pour un split en toute majesté intitulé Blood Rites and Ancient Oaths. Il se retrouve en écoute intégrale sur bandcamp et est également disponible à 100 exemplaires au format K7 chez Out Of Season.
Je cite, la présentation de l'oeuvre sur le site du label:
"Rising from obscurity comes Bastard Sword in conspiracy with Catacombs Enshadowed with 'Blood Rites and Ancient Oaths'; forged in the fires of the past with strict adherence to the spirit of 90's black metal and dark dungeon music. Bastard Sword performs Mournful Battle Synth which hearkens to the dark medieval ages, when blood and iron were law. Spawned in the pestilential crypts of decaying castles, Catacombs Enshadowed presents hymns of nocturnal wampyrism and dark devotion to the traditions of old. Eight blades of darkness and wrath against all who defy the spirit of the old way."
Tracklist:
1. Catacombs Enshadowed - Hinrichtung im Fackelschein des Waldes 02:21
2. Catacombs Enshadowed - The Crimson Castle, Whereupon Iniquity Befell 06:53
3. Catacombs Enshadowed - In the Duskdraped Halls of Melancholy - Nocturnal Bewitchment in Four Movements (I. Shadows Gather II. Darkened Descent III. The Master's Spell IV. Night Falls) 08:13
4. Catacombs Enshadowed - Clandestine Procession in the Fog 04:03
5. Bastard Sword - When The Iron Sang 06:52
6. Bastard Sword - One Thousand Cloven Helms 07:20
7. Bastard Sword - In Death His Hand Still Held the Sword 02:21
8. Bastard Sword - The Flame Dies 05:42
L'écoute se fait ici même: