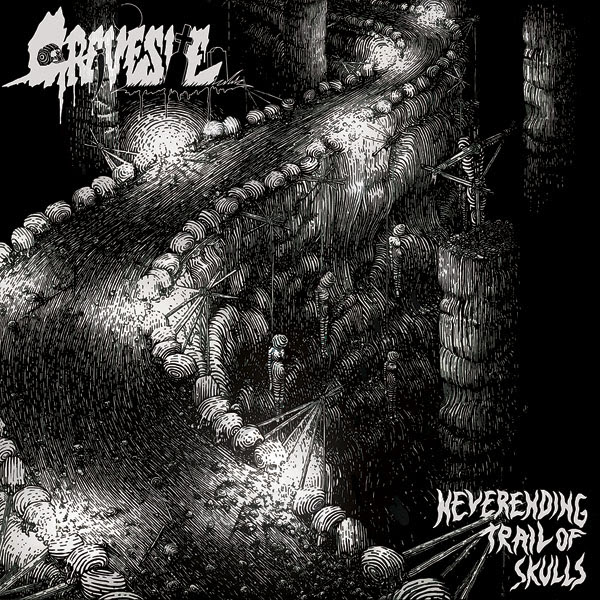 Le groupe italien Gravesite (Death Metal) vient de dévoiler la sortie prochaine de son second album qui succédera à "Horryfying Nightmares" sorti en 2015. Il s'intitulera "Neverending Trail Of Skulls" et sortira le 24 juillet prochain via Xtreem Music.
L'artwork de ce nouvel opus a été créé par l'artiste Matteo Zanella.
Le groupe en a profité pour dévoiler un premier extrait de l'album avec le morceau titre 'Neverending Trail Of Skulls', en écoute ci-dessous.
Tracklist:
01. Neverending Trail Of Skulls
02. Coffin Birth
03. Sewer Freaks
04. Global Disease Madness
05. Forced To Cannibalism
06. Atrofied Organs
07. Town Of The Reanimated
08. Swallowed In Darkness